TRACK ONE: School of Ministerial Excellence
The School of Ministerial Excellence is a 2-year track, offering an Associate degree in Christian studies. This track is designed to equip individuals who are in the formative stages of preparing for a life in Christian service and ministry.
The School of Ministerial Excellence track is ideal for those called  to full-time ministry in the areas of Helps or Administration (1 Corinthians 12:5), as well as those who desire to serve others, but do not wish to work in full-time ministry. It is also for those who have a desire to grow in their understanding of the foundational doctrines of Christ.
Through this track, you will:
Receive instruction and impartation from the Word of God
Be equipped for effective ministry in your calling
Learn to be Spirit Led
Become grounded in God's word
Be prepared for your God-given purpose
Learn how to use your gift and biblical training to serve in the local church and parachurch ministry

Course Descriptions
This track spans 2 years. Classes are held on Monday's from 6:00 PM – 9:00 PM, and each course spans over a 10-week period. Student orientation is Monday, August 26, 2019 and class starts Monday, September 9, 2019.
BBL101 Old Testament Survey
This course is a survey from God's creative power in Genesis through the book of Malachi; the student will explore the history of the Kingdom of God, the foretelling of the coming of the Savior and the mighty power of God Himself, evident throughout the books of the Old Testament.
BBL102 New Testament Survey
A survey of the New Testament with emphasis on the life and ministry of Jesus Christ, the Acts of the Apostles after Jesus' ascension into heaven, the writing of the Apostle Paul and others, as well as, the purpose, content and prophecies contained in the book of Revelation.
PRM 101 Called and Qualified for the Ministry
This course will instruct the student in proper ministerial conduct in relation to daily ministerial duties. It will familiarize the student with some of the advantages and challenges related to being called into a life of ministry and Christian service. It will also address the fivefold ministry in Ephesians 4:11.
PRM 102 How to Minister to the People
This course will examine the place of preaching today in the minister's work and purpose. Content and structure of the sermon types will be discussed. There will be examination of topical, textual and expository subjects in light of Scripture. Students will be required to prepare messages for class presentation and constructive criticism will be given.
SOC 101 World Religions
Within a conversation about religion and man's practice of it, this course will introduce students to major world religions other than Christianity.  It will offer information about tenets and culture of these religions and will offer practical insight on how to approach adherents with the Gospel of Jesus Christ.
THE 101 Redemptive Realities
This course is designed to equip each student with a Biblical perspective of their redemption and position in Christ as a result of the redemptive work of Christ. Special attention will be given to the identification that believers have in Christ and the spiritual truths of being a new creation in Christ.
THE102 Foundational Doctrine of Christ
The purpose of this course is to examine the elementary principles of Christ as outlined in Hebrews 6:1-3 in great detail. This solid understanding of the doctrine of Christ will lead to the spiritual maturity as students learn what they believe, why they believe it, and the biblical foundation for these beliefs.
THE103 Pneumatology
This course examines the biblical, historical and theology of the doctrine of the Holy Spirit. This includes the nine manifestations of the Holy Spirit found in I Corinthians 12:7-11.
Tuition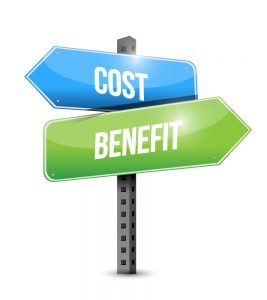 Through the teaching of the Word of God, attendance in WBTI: School of Ministerial Excellence will change your life . With this in mind, we keep tuition as low as possible to help our students achieve what matters most—the experience and growth they need to fulfill their God-given purpose in life.
The cost for the School of Ministerial Excellence is $575.00.* A non-refundable $75.00 processing fee is due at the time of application submission.
*Note to Potential Students: Do not allow your current financial circumstance to prevent you from applying. If God is leading you to be trained at WBTI, He has already made provision for you and the vision He has given you. He has always provided and always will. Trust Him!